After hosting two successful editions of the official Dutch BMX Freestyle Championships, Skateland Rotterdam has decided to raise the bar even higher! A new event in which BMX riders can compete in 3 different categories. Say "hello" to the Skateland BMX Open 2022!

– An international UCI C1 Contest that earns riders/countries points on the World Ranking;
– The Open Dutch Championship Street (open to foreign riders too);
– The Dutch Championship BMX Flatland.
Rider registration is possible at www.skateland.nl/bmxopen.
A WEEKEND FULL OF ACTION!
Friday, September 2nd, 12:00–22:00 hrs: Open training for all C1 Park competitors and the open competition street riders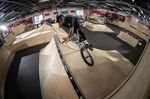 Saturday, September 3rd, 12:00–19:00 hrs: Open Dutch Championships BMX Street (there is also practice time scheduled for C1 Park riders)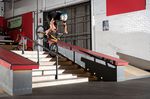 Saturday, September 3rd, 20:00–22:00 hrs:  Dutch Championships BMX Flatland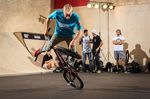 Sunday, September 4th, 10:00–19:00 hrs: International C1 Park competition (UCI license required)